Miss Celie's – Live Music Venue in Ashfield
Sydney's Inner West suburb of Ashfield is very lucky to have a superb live music venue. Miss Celie's offers live music seven night per week. I performed there on Friday, 28th October, from 7pm – 10pm.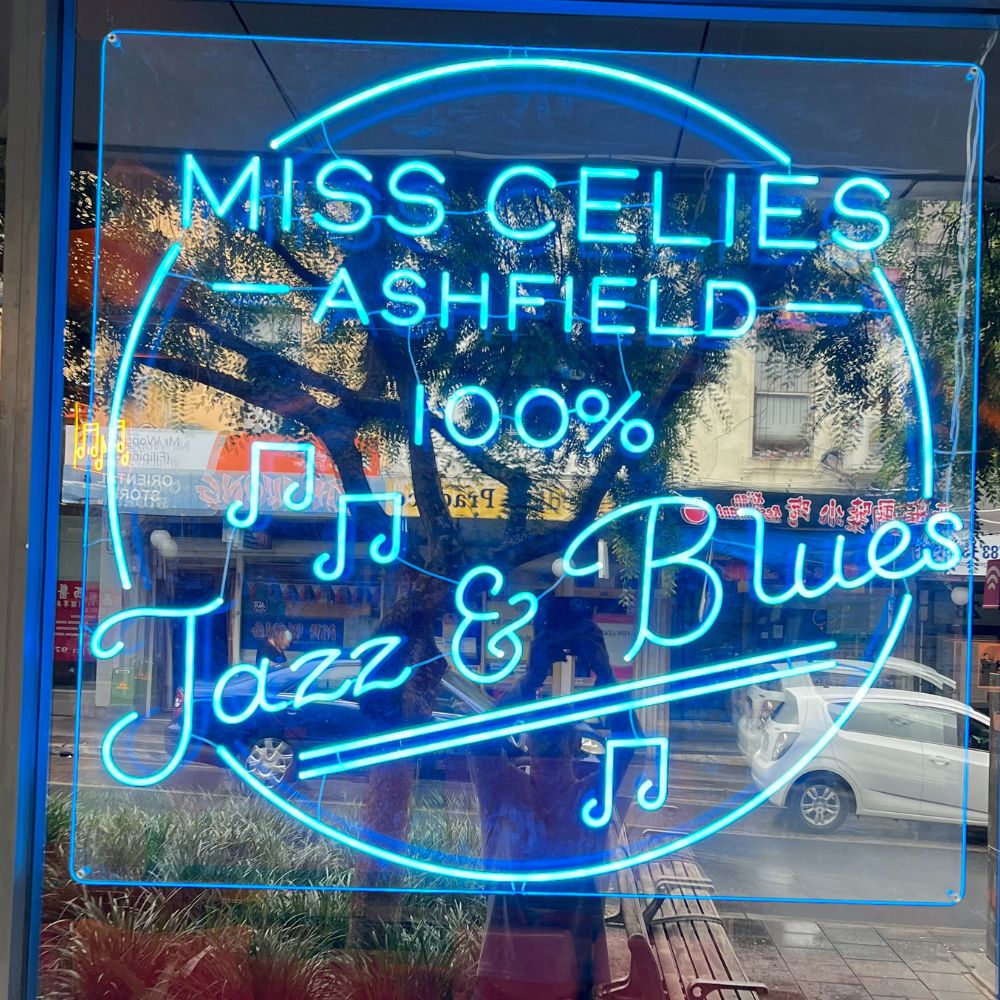 My performance at Miss Celie's
I performed at Miss Celie's with my three piece band. With me I had Mick Malouf on both acoustic and electric basses, along with Davo Fester on the drums. I sang and played trumpet, trombone, ukulele and guitar.
First Set
For the first set, I played from my jazz repertoire. In addition to my jazz vocals, this set featured my trumpet and trombone playing. During this set, Mick played his acoustic bass. Here's a clip of a song from our first set.
Second and Third Sets
In the second and third sets, we switched musical style and played from my blues and classic soul repertoire. I mostly played guitar (to accompany my singing) but switched to ukulele for some songs. Mick swapped his acoustic bass for his electric bass.
About Miss Celie's
Miss Celie's opened in Ashfield in 2020, about a month before Covid hit. The venue is the 'love child' of Sydney musician Paul Blasi. His passion for live music and his solid background in the hospitality industry gives him the perfect qualifications to make Miss Celie's a success. Paul regularly plays bass guitar with Shane Pacey, The Marvellous Hearts and Shane Flew. Paul has played on two albums with Shane Pacey and two albums with The Blue Tongues.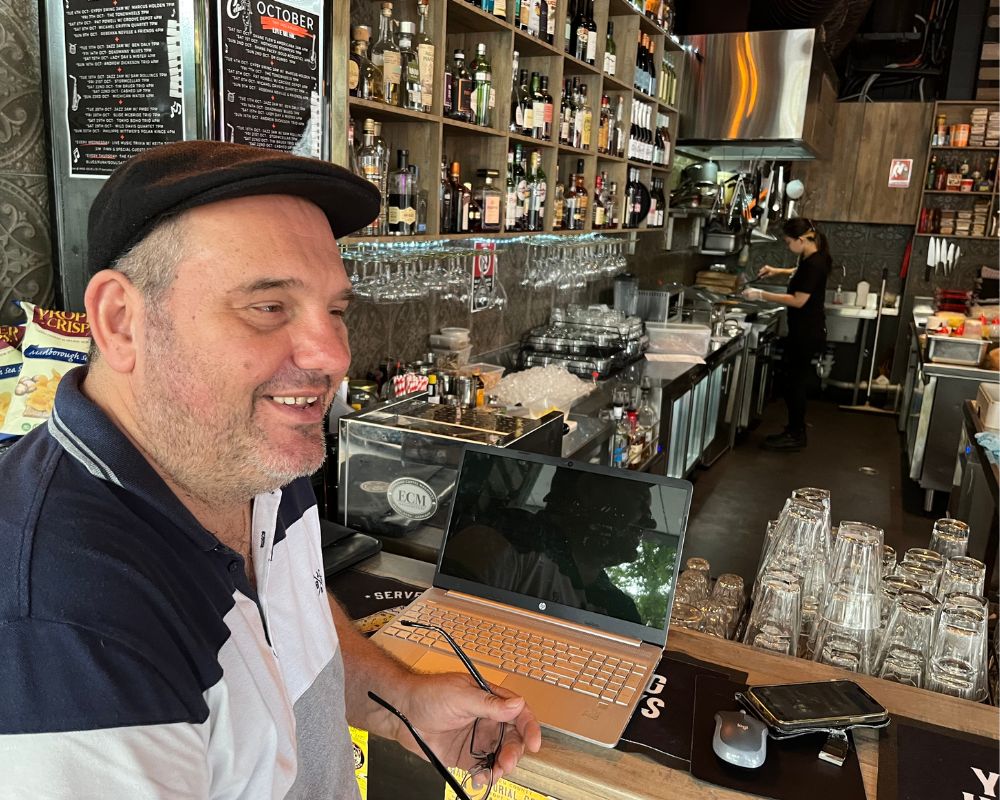 About Miss Celie's Food and Drink
Miss Celie's is all about supporting and promoting local breweries of Sydney's Inner West. On tap are beers from within the local district. Miss Celie's is also famous for their extensive selection of cocktails.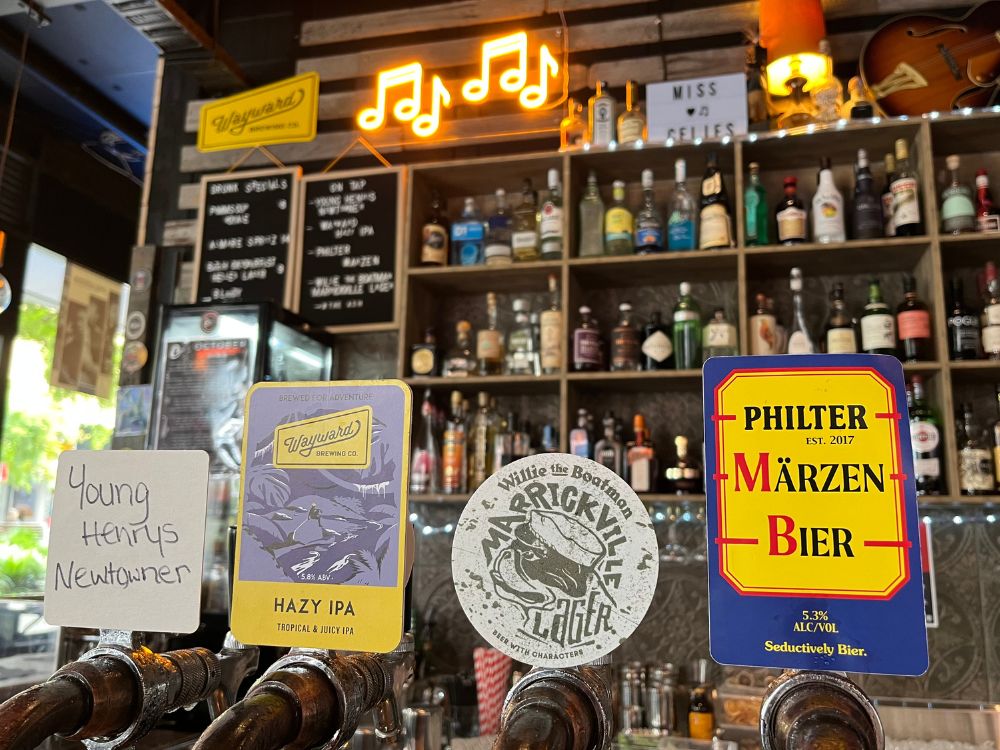 Miss Celie's Food Choices
Miss Celie's is famous for their pork ribs and slow cooked pork belly. But, there are many other choices available, depending upon how hungry you are, and your dietary restrictions. (CLICK HERE TO SEE MISS CELIE'S MENU). Gluten free and vegan options are available. Other offerings include their pasta of the day, burgers, substantial mains and various finger foods.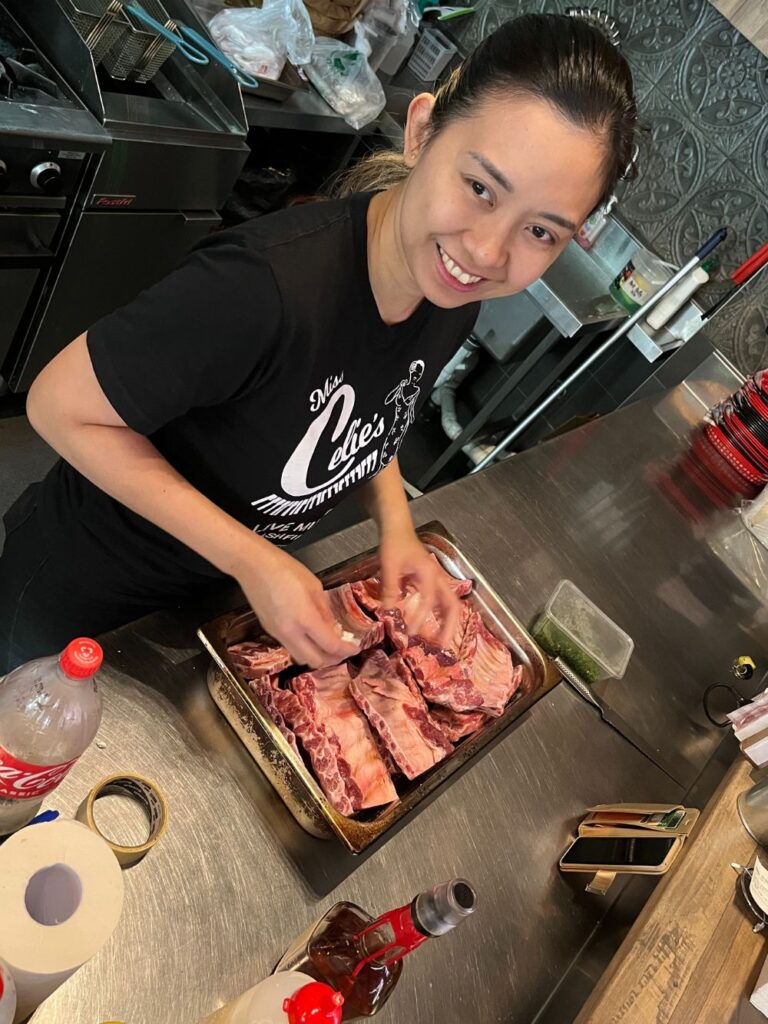 Ashfield is the New Hub for Sydney's Musicians
Forget about Marrickville. Many musicians and artists used to live there ten years ago. Then the real estate industry used this factor to bump up prices. So now, Ashfield has become the hub for the Sydney arts community.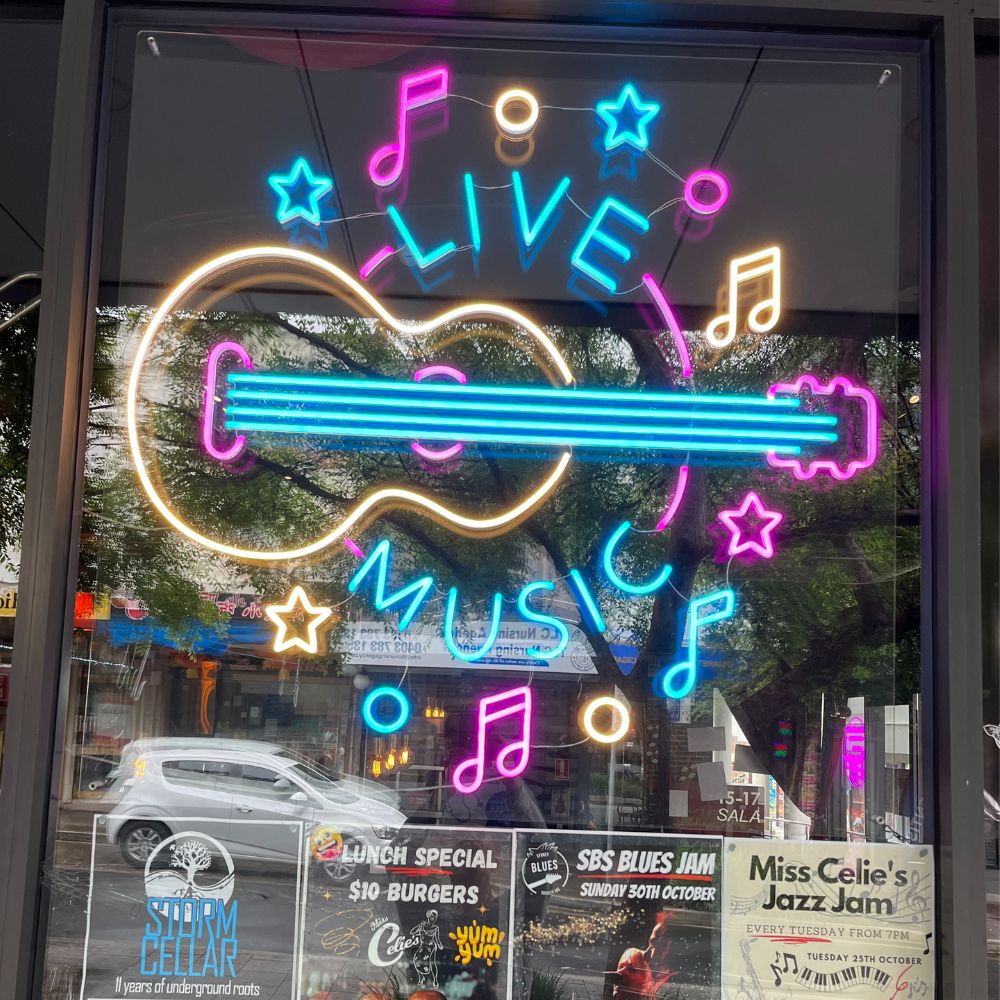 Notable Acts that have performed at Miss Celie's
Miss Celie's has had many notable performers grace its stage. Well known performers include Monica Trapaga, Eric Alexander (acclaimed saxophonist from New York), Continental Robert Suez and Pat Powell.
What's Ahead For Miss Celie's
Every Tuesday night, Miss Celie's hosts jazz jam-sessions.
Every Wednesday is music trivia night.
Every Thursday is blues, funk and soul jam-session night.
Fridays, Saturdays and Sundays has a changing roster of artists.
Starting in November, Monday night will feature well know solo artists.