Last Saturday night we played at a backyard birthday party. Yaron and Ruby were both celebrating their 50th birthdays. The party was held in their backyard. The birthday party had a "M*A*S*H" theme (i.e. from the TV series from the 1970's).

Theming For The Birthday Party
Marquees were erected in the backyard to simulate the set from M*A*S*H. Guests arrived at the birthday party dressed up for the theme. The band were given army uniforms to put on, so that we would be in keeping with the theme.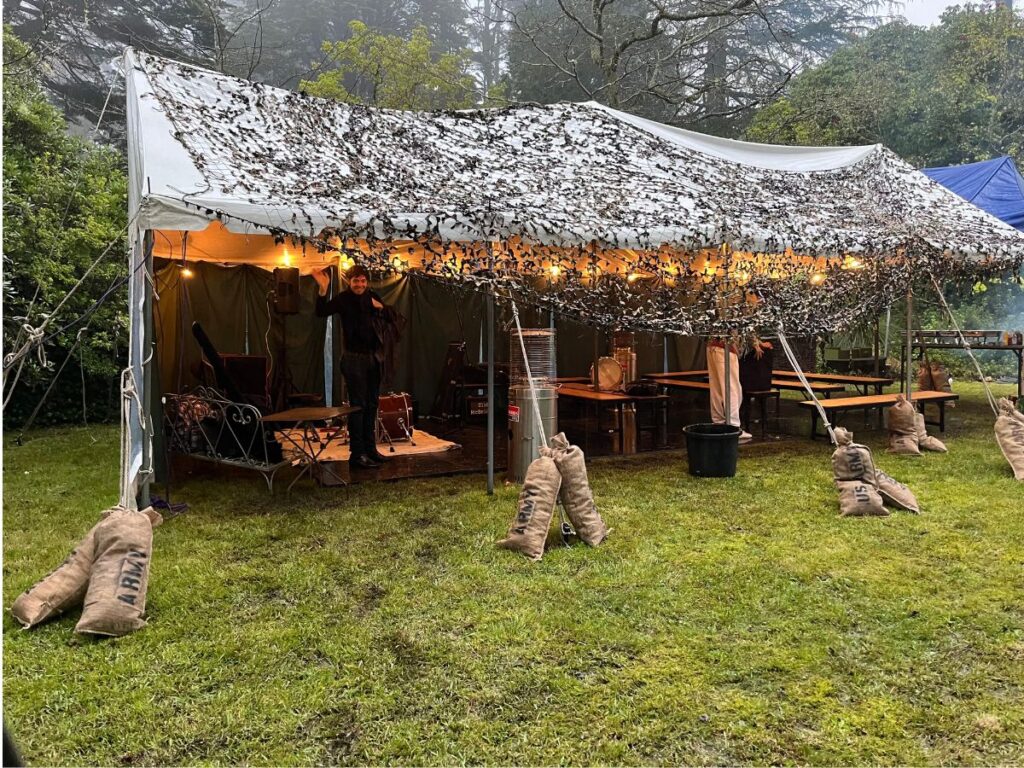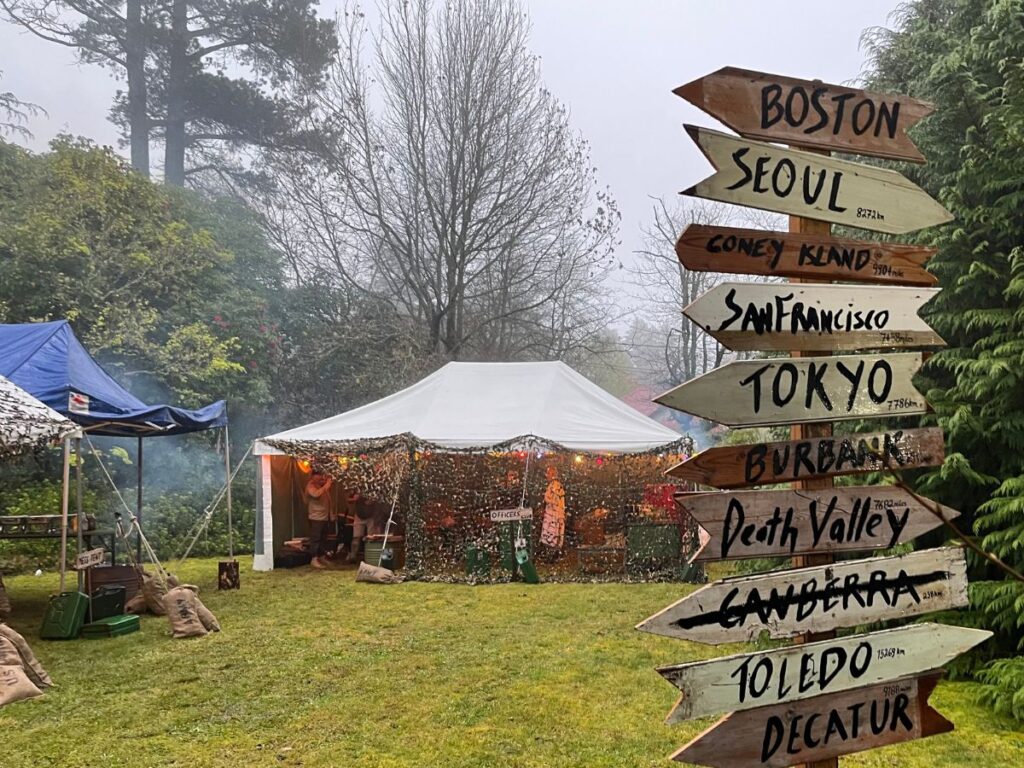 3 Piece Band
At this party, we performed as a three-piece band. I sang and played trombone, trumpet, ukulele and electric guitar. Along with me I had Nick on the bass and Luke on the drums. We commonly play together in this format. This band is very compact but extremely versatile.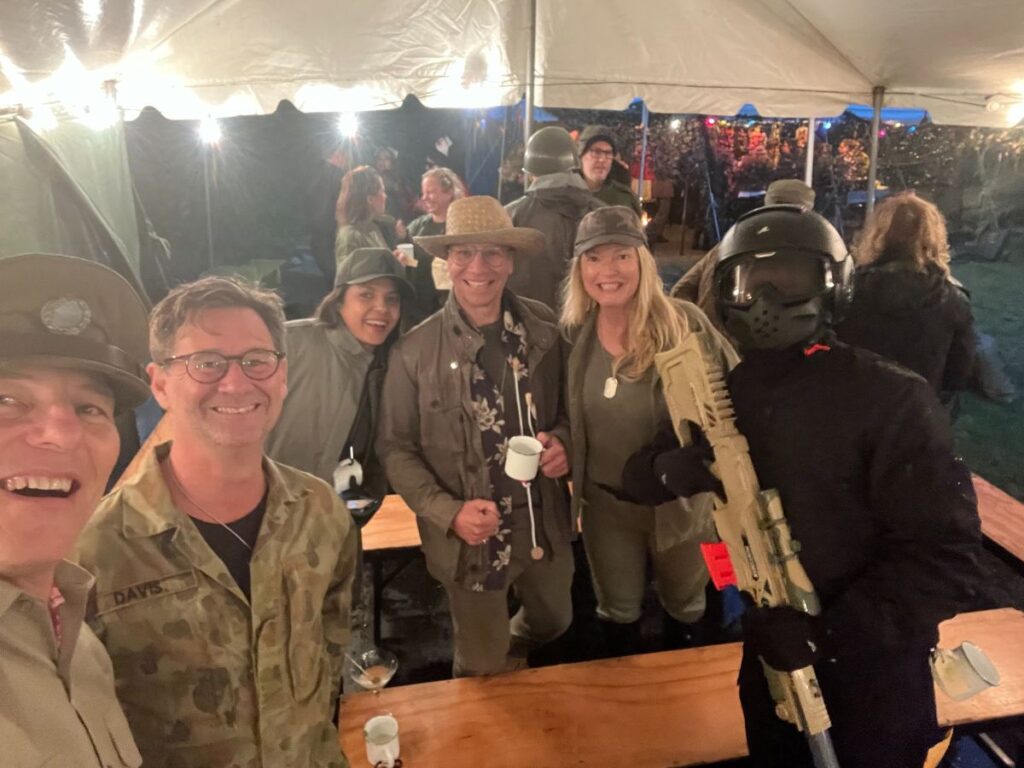 The Band's Performance – In 3 Stages
Yaron and Ruby requested that we start with swing style jazz. For this, I sang and played trombone and trumpet. We played crooning classics such as "Bye Bye Blackbird", "Mack The Knife" and "Ain't That A Kick In The Head". This set a mellow, yet sophisticated mood while guests enjoyed pre-dinner drinks.
Dinner Set and Switch To Ukulele
In the next set, we moved into some of my classic ukulele repertoire. This included songs such as "Somewhere Over The Rainbow", "What a Wonderful World" and "I Can See Clearly Now". As the guests finished eating, they quickly moved into dancing. They were very responsive to the band's music.
Dancing To The Band
Next, I switched over to electric guitar. This crowd loved to dance, and the dancefloor was bustling throughout both of our extended dance sets. They loved our classic soul repertoire. They were very excited by our pop and rock selection and they totally got into the classic hip-hop music we played.
In Summary
Despite performing as a compact three piece band, this backyard birthday party was a complete success. Even though it was a cold and rainy night, the guests kept warm by dancing (and drinking).