I took a long country drive to the New England region of New South Wales to play at a wedding reception. The wedding was in Armidale at Peterson's Guesthouse and Winery. It was for Damien and Kellie.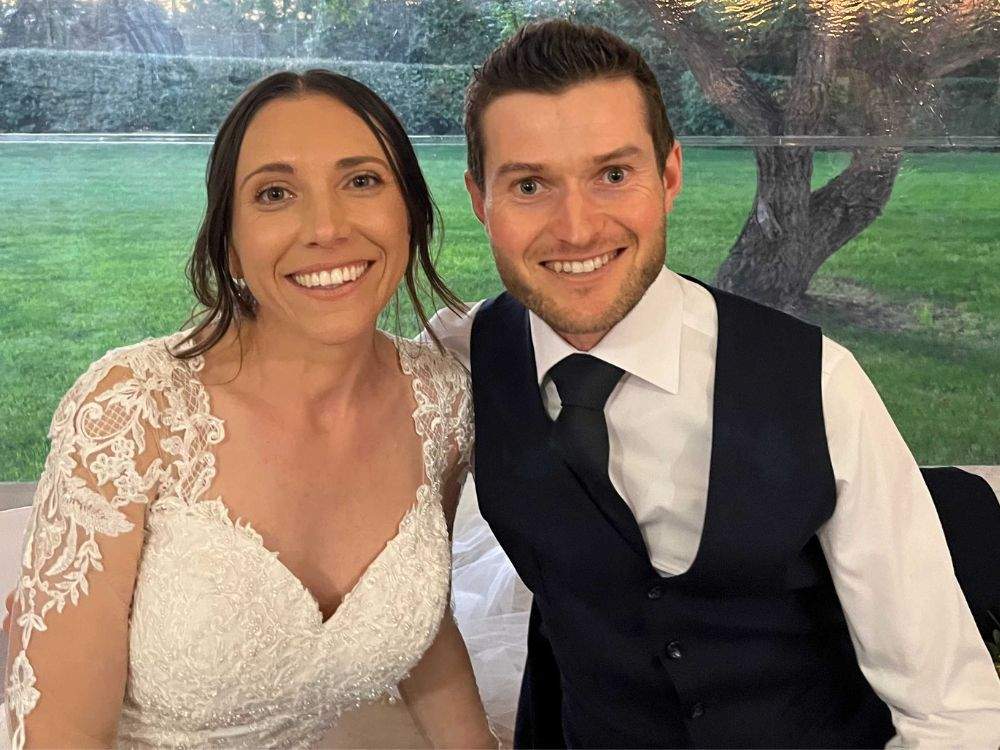 How I Got The Gig
Damian had seen me play at a mate's wedding in Sydney. He inquired whether I would make the trip to Armidale to perform at his wedding. I gave him some options. He took one of these options and the rest is now history.
Peterson's Guesthouse and Winery
Peterson's Guesthouse and Winery is about a ten minute drive out of Armidale. It has extensive gardens and lawns. There is a permanently erected marquee for wedding receptions and events.
November in Armidale
Armidale is renowned for it's cold weather, but Kellie and Damien were lucky to get an absolutely stunning afternoon. The November skies were blue, the sun was moderately warm and evening (when it came) was mild. There were heaters inside the marquee, but they were not required.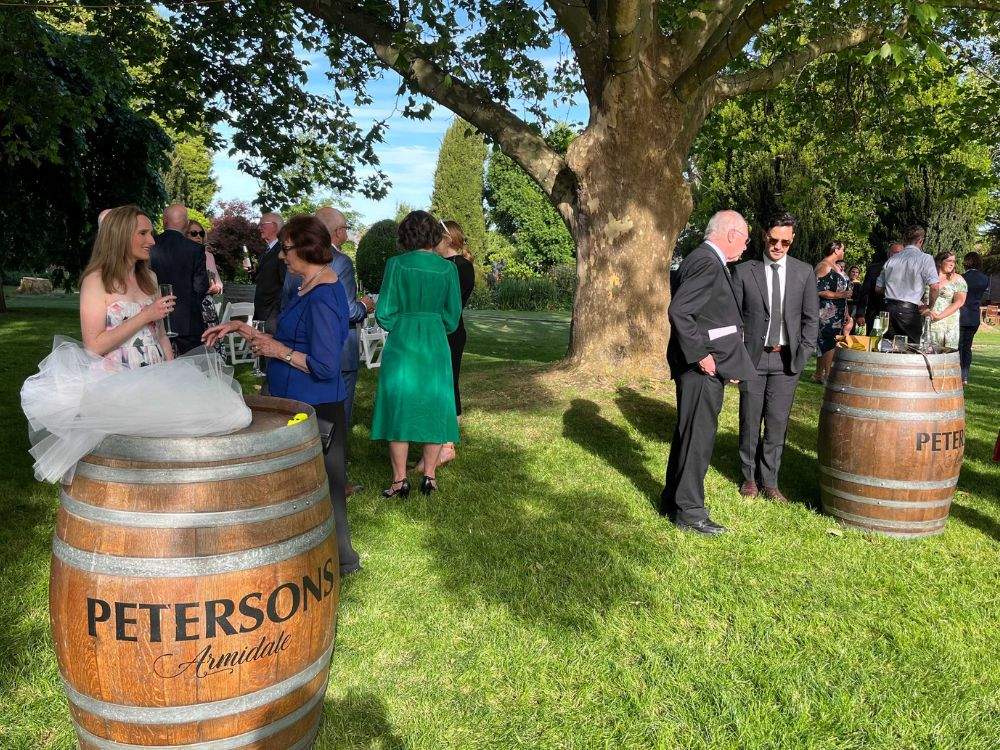 Pre-dinner Drinks
I started with a solo set outdoors at the conclusion of the ceremony. For this I used my battery powered set up. I played for an hour while guests enjoyed canapes and pre-dinner drinks.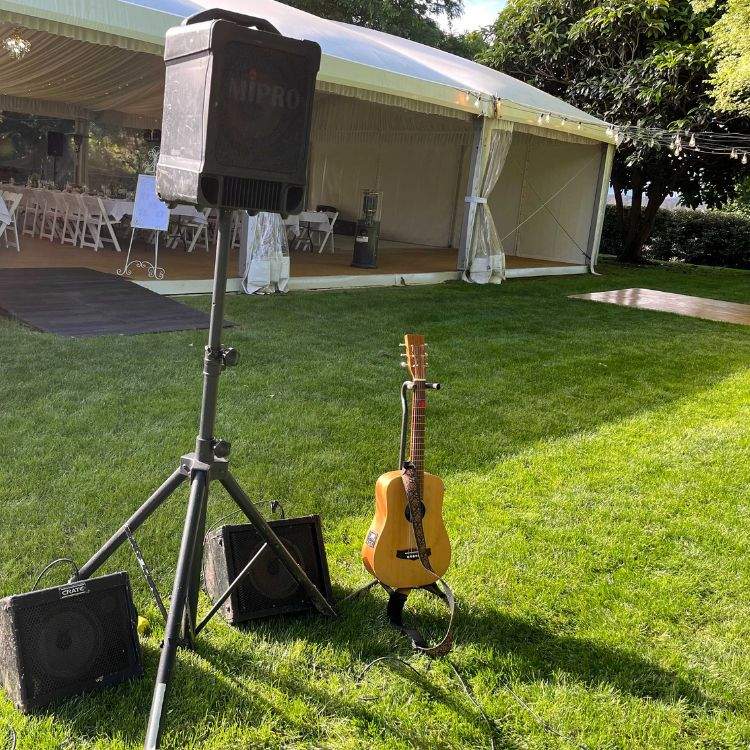 Three Piece Band
I played with my three-piece band for the rest of the reception. With me, I had James Haselwood on acoustic and electric bass, along with Ronny Rindo on the drums. In addition to singing, I switched between playing trombone, trumpet, ukulele and guitar.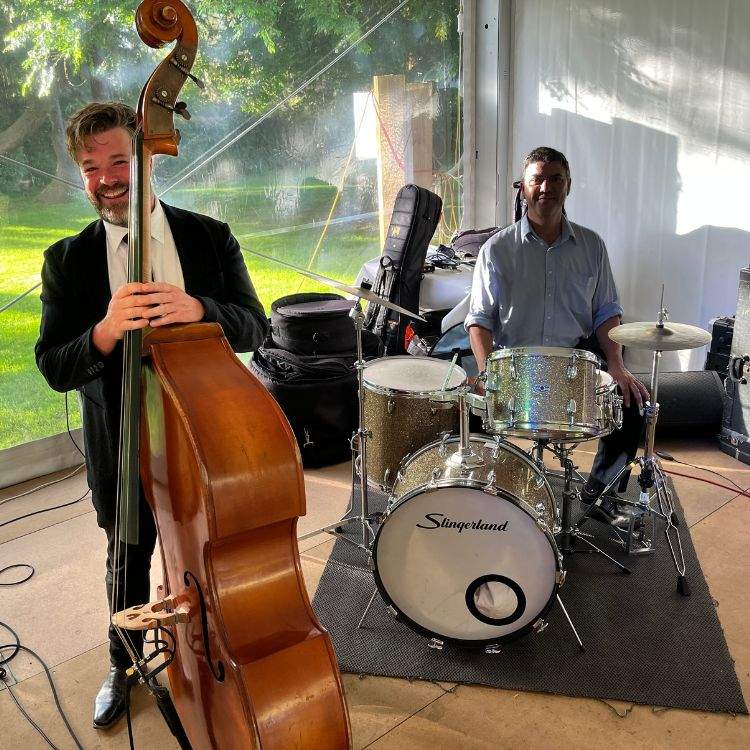 What We Played
The wedding guests were very appreciative of the band. They enjoyed our jazz renditions during dinner. After dinner and speeches, we played two solid sets of dance music. Damien and Kellie requested John Farnham's "The Voice" as the last song of the night. This turned into a massive singalong. It was a fantastic send off for the bride and the groom.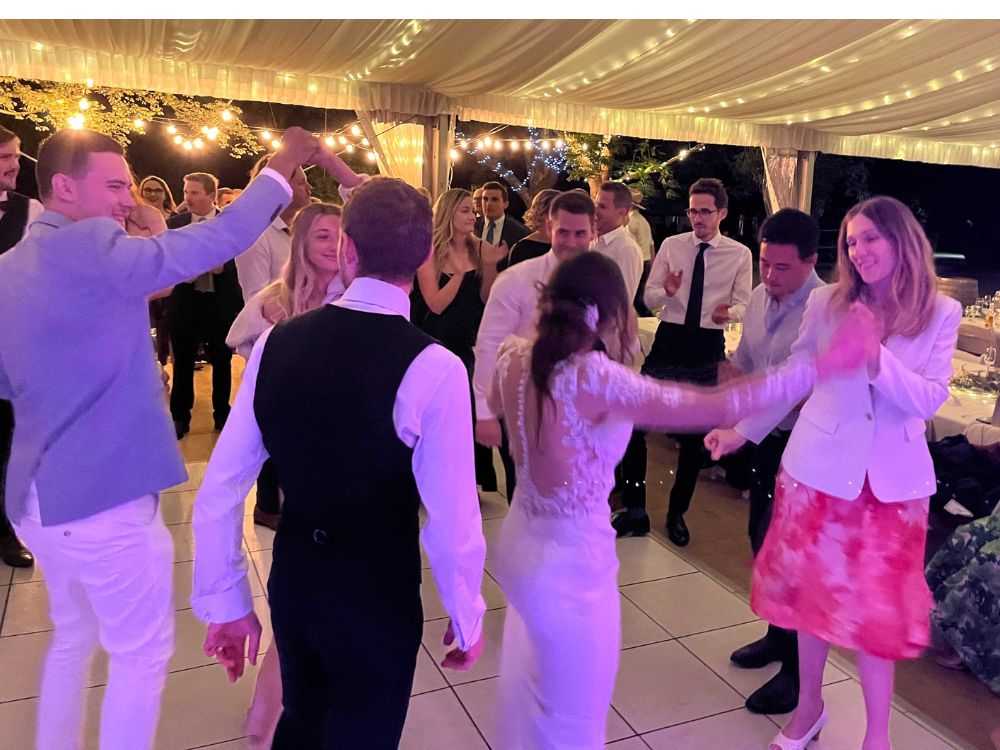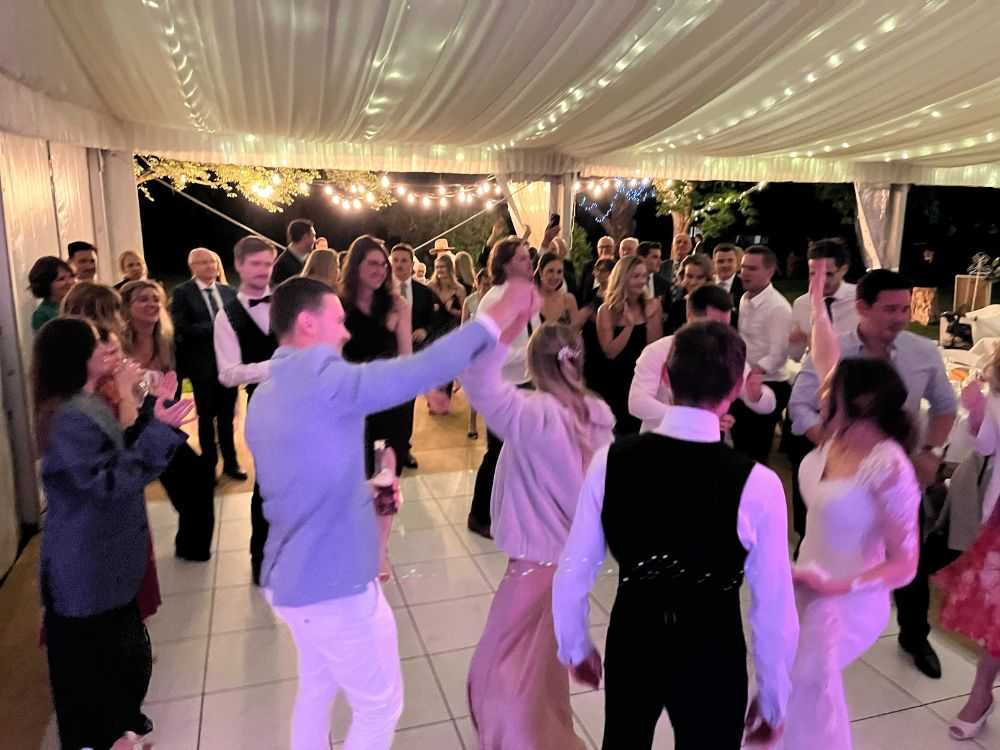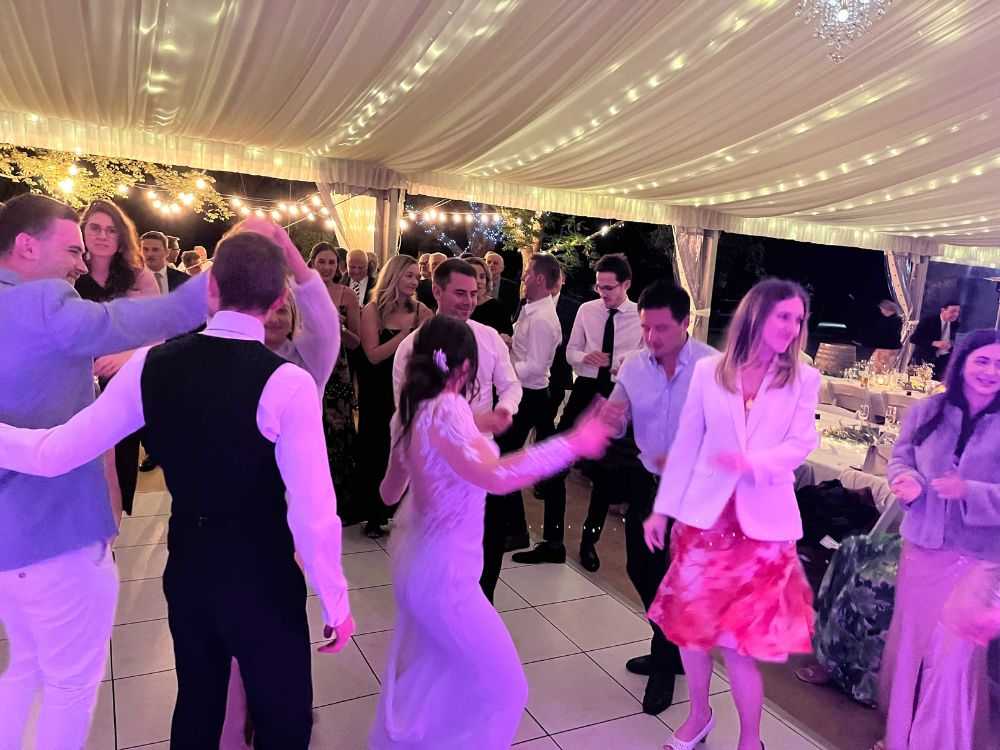 Long Drive for Success
It was a long drive to Armidale, but the success of Damien and Kellie's wedding reception made the trip worthwhile.