Wedding at the Sydney Opera House
The Sydney Opera House is a truly spectacular venue for a wedding reception. This is because Sydney Opera House is such an incredible and iconic piece of architecture. It is renowned throughout the world.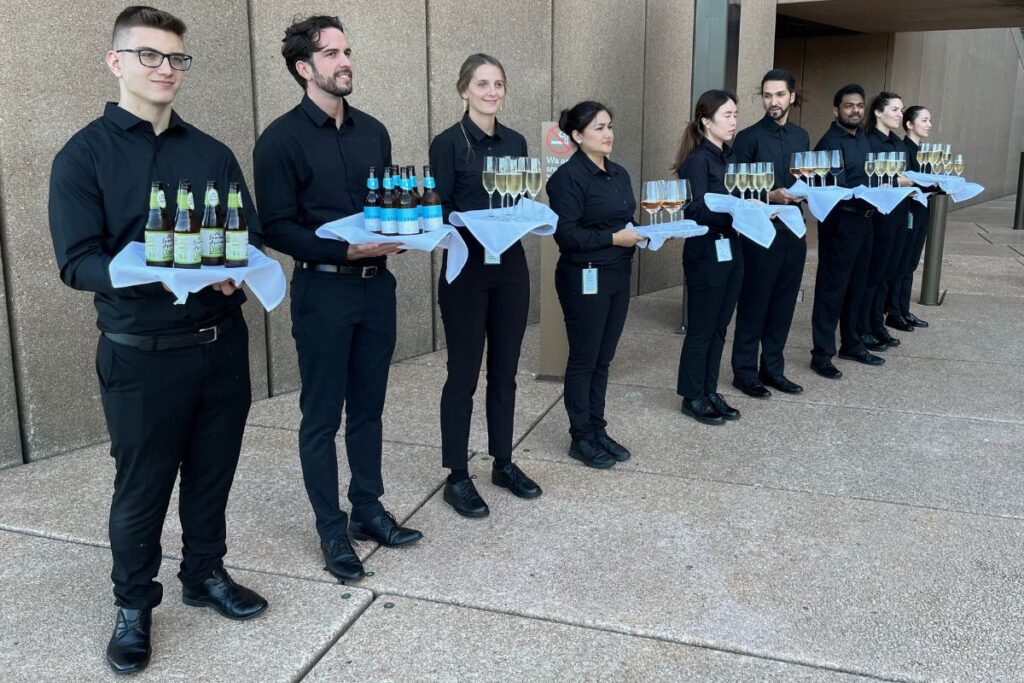 Since it was opened, in 1973, it has undergone various makeovers and refurbishments. In one of these "adjustments" from the original building, a section at the northern end has been turned into a dedicated function room.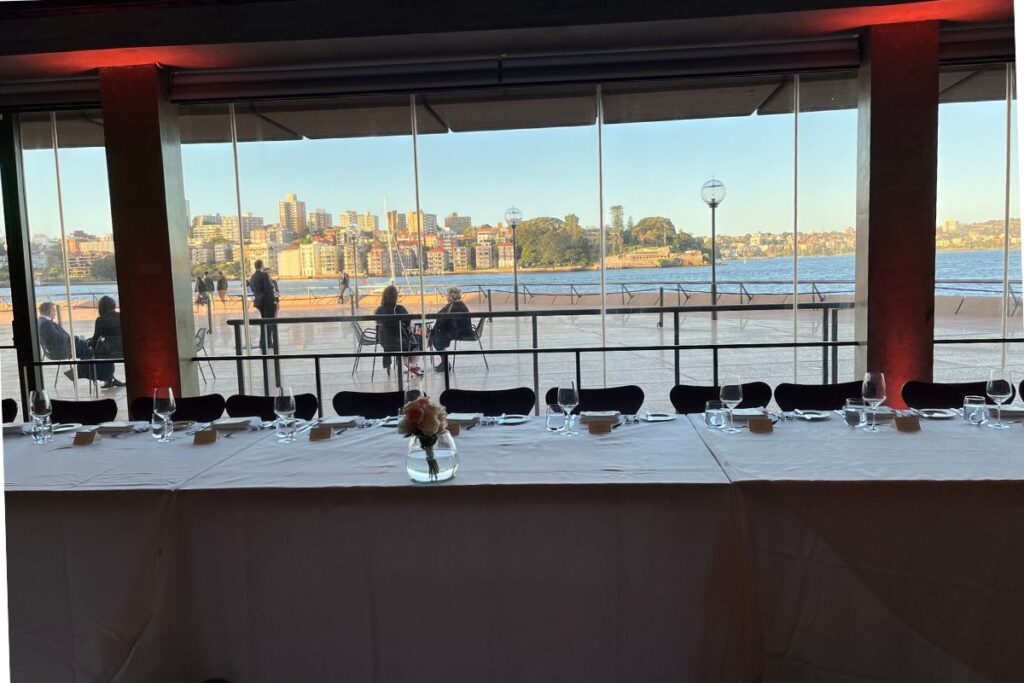 The Yallamundi Room
"Yallamundi" is an Aboriginal word meaning "storyteller". The word is from the original inhabitants of the Sydney harbour region. The Yallamundi Room fronts onto the expansive outdoor space at the northern side of the Opera House. The use of this outdoor area is included in the hiring of this function room.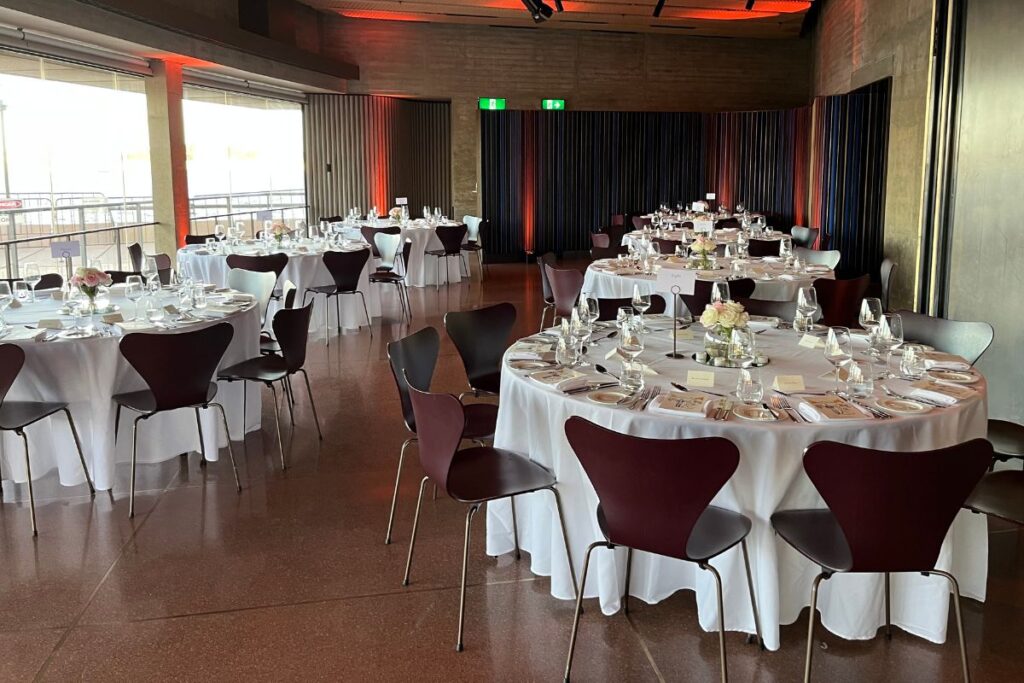 Sophie and Anthony's Wedding Reception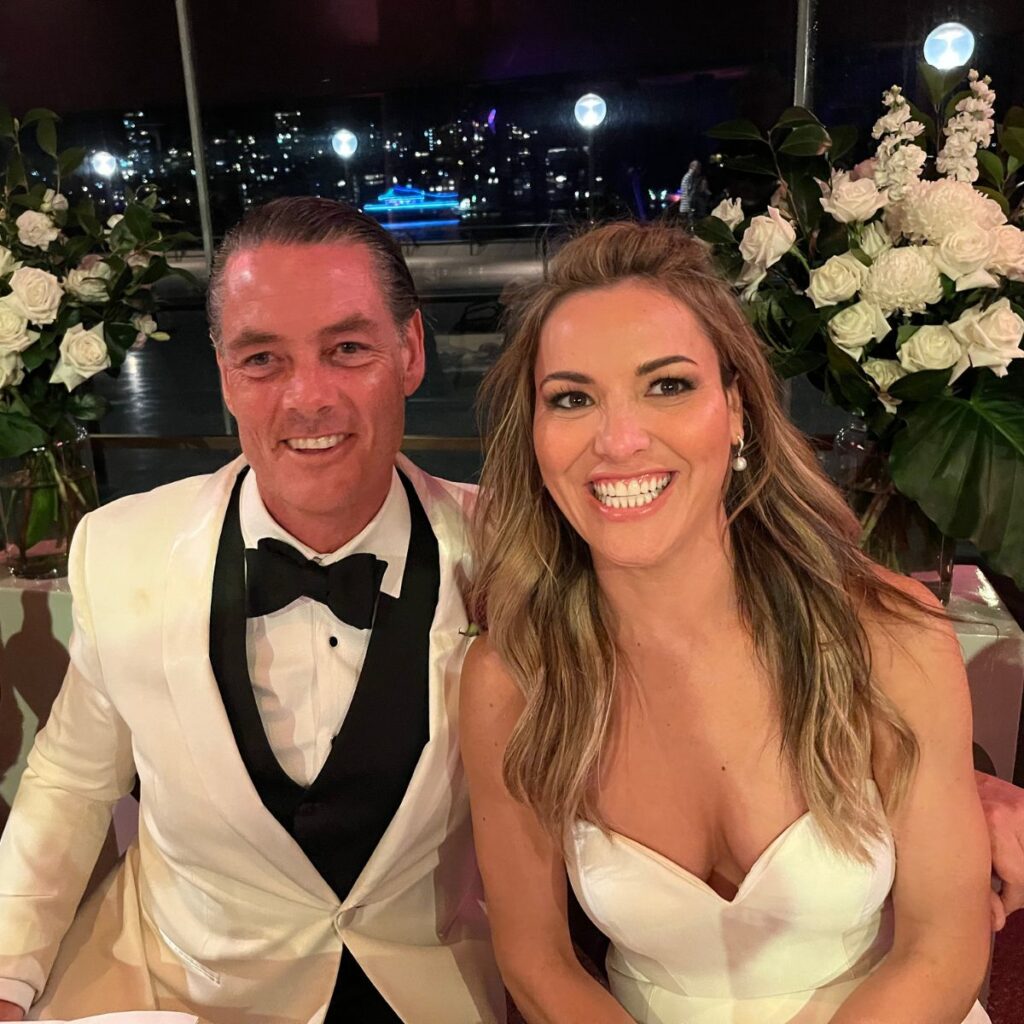 Sophie and Anthony's ceremony was in the Royal Botanic Gardens. After the ceremony, it was an easy walk for their guests to make their way to the Opera House. Pre-dinner drinks were supposed to be outside, but the wind blowing across the harbour was a bit too fresh, so guests had their pre-dinner drinks inside.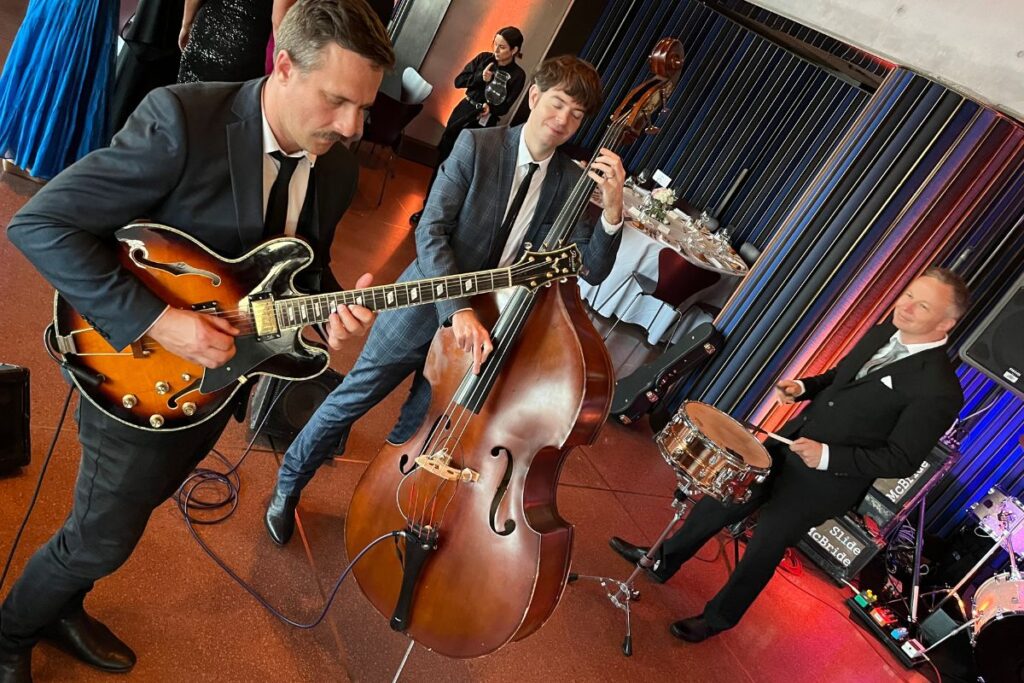 Previous Wedding For Sophie's Sister
The band had previously played at Sophie's sister Amy's wedding. This had been about ten years ago at Royal Sydney Golf Club. The family enjoyed the band so much that they hired us again for Sophie and Anthony's wedding.
Special Guest Singer
The band were privileged to have the Australian singing legend, Normie Rowe, join the band for a song. Between 1965 and 1968, Normie had a string of top 10 hit songs, including two that went to number one. His career as a pop singer was cut short upon his drafting into the Australian Army to go and fight in the Vietnam War. Normie sang Sophie and Anthony's bridal dance song, "Unchained Melody".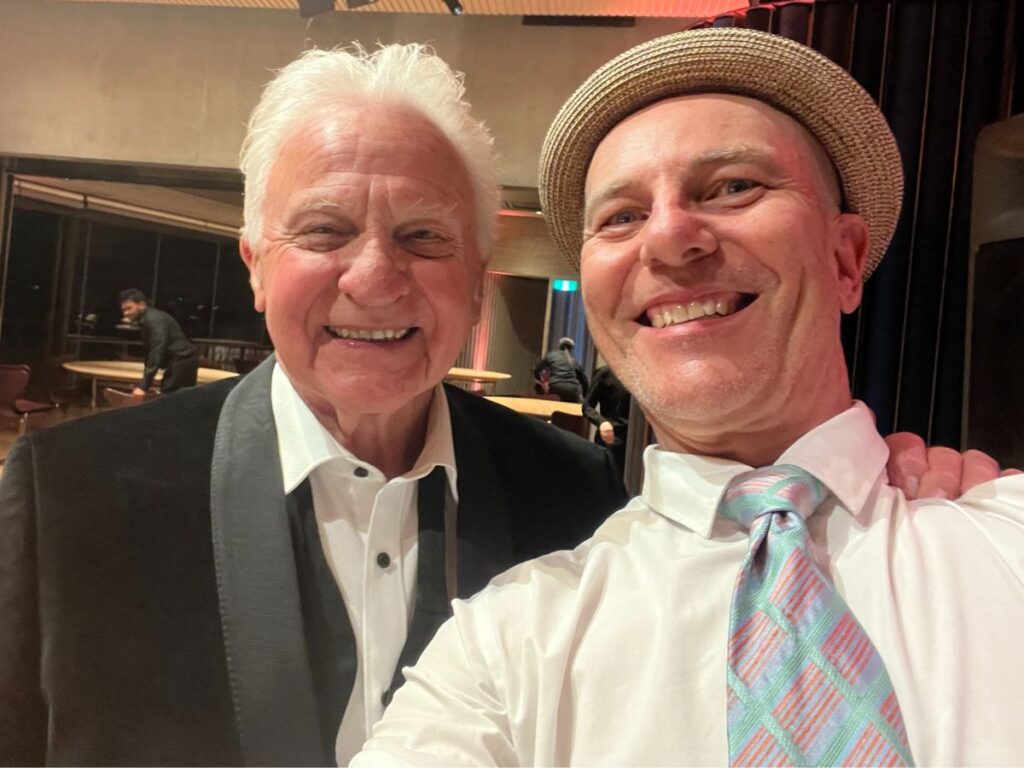 Dancing, Frivolities and Other "Guest" singers
The band generally has an open policy regarding guests who want to get up and sing. Sometimes, guests who put them selves forward to sing are incredibly accomplished performers. Other times, the people who want to sing with the band are highly spirited but may miss the pitch of a few notes. Regardless, if their friends and family are behind them, it's all great fun and enhances the vibe of the occasion.